Product Features
Transitions floor to edge of stair to provide a finished trim.
For use as a stair landing trim, elevated floor perimeters, and stair steps
Installation Procedures
DO NOT nail or drill into the molding. This will compromise the water resistant wear layer.
For best results, use an MS polymer adhesive. Cut the tip of the cartridge to create a 1/4″ opening at 45 degrees.
Applying the adhesive to the profile bottom allows for best control. Applying the adhesive directly to the subfloor is also acceptable.
Firmly press the profile against the subfloor, occasionally lifting the piece to ensure proper transfer is made to the bonding surface.
Avoid traffic on the area until the adhesive has cured.
Product Structure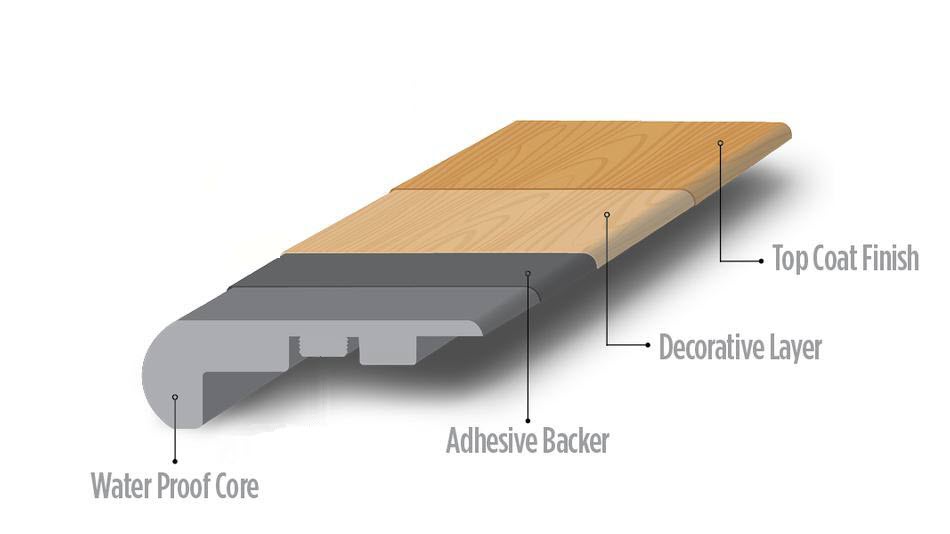 Product Images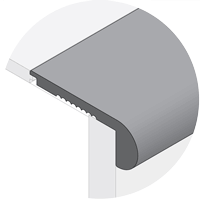 Stairnose (Profile #298)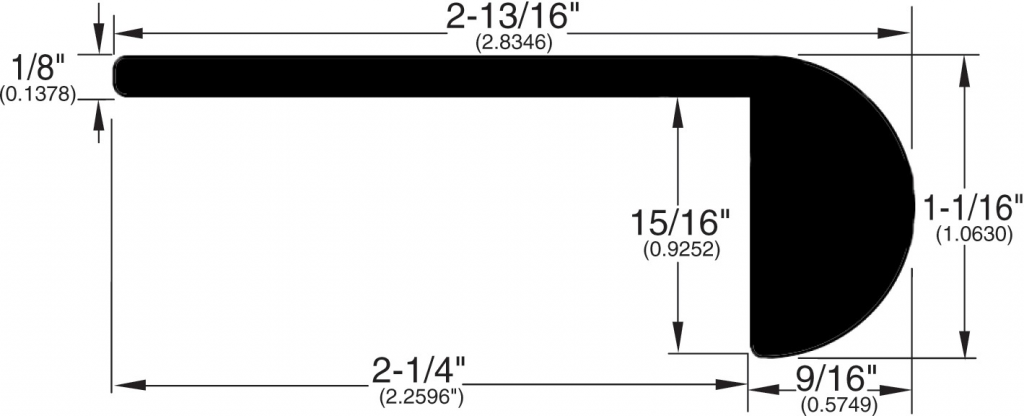 ---
Stairnose (Profile #288)